Background
Brought to you by the creators of Net Nanny, Zift is a service that assists, informs, and empowers parents to monitor and manage their children's digital ecosystem through a smartphone app and web platform. Zift needed a strategic, UX and technical solution that covered the customer experience from end-to-end including a marketing site and CMS solution, an educational guide for parents, and the app itself.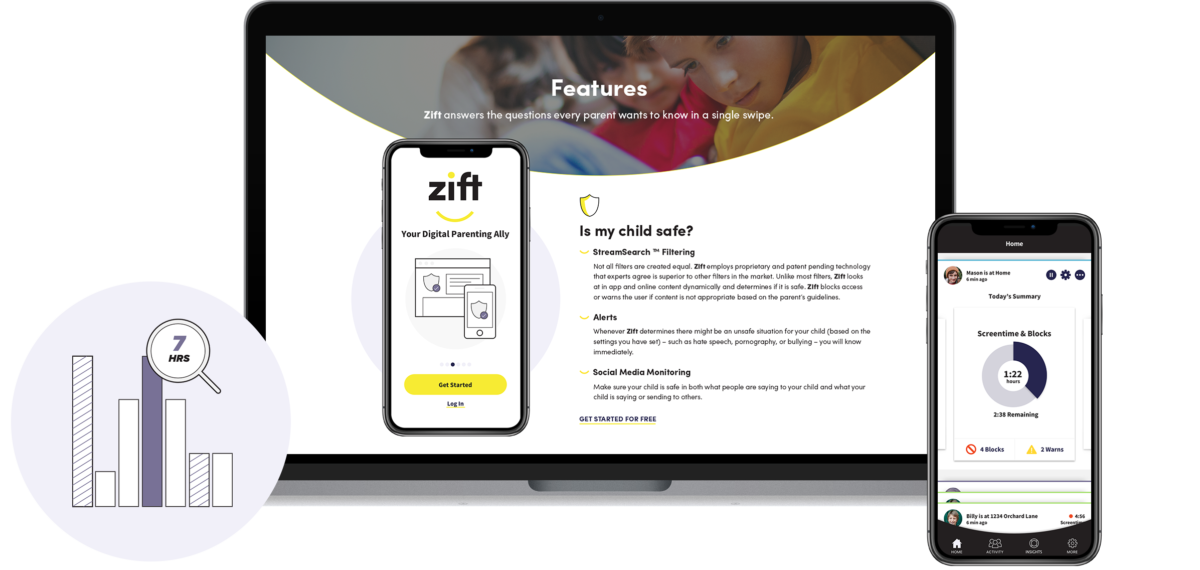 What We Did
End-To-End Parental Guidance
Our initial engagement was to strategize, design, and build a marketing e-commerce site for Zift's parent app. As our partnership evolved over time, we developed a beta program to test the application and provided guidance to improve the user experience and upgrade the UI. The relationship continued to grow as we designed a solution for their Parent Portal, an educational guide for parents to learn about new apps and sites their kids may be visiting.
100+ Features & enhancements prioritized into a product roadmap
12 Testing participants during the beta phase
50+ Surveys for user feedback
The Details
A Big, Happy Website
We created a web experience based on research and customer profile data that expressed the fun yet serious experience of being a parent in the digital age.
Improving the Application
As the application matured and the time came to get it in the hands of real users, we worked with the Zift team to conduct a 30-day beta program. We then took that insight to improve the UX of the application.
Educating Parents
A key component of the Zift app is the detail reviews it provides parents pertaining to the apps and sites kids may be visiting. We planned, designed and developed a portal for parents that houses this content and integrates with the app.
In their own words

"Zift delivered the best mix of web filtering location tracking and app management on both Android and iOS devices."