Background
Linode is a cloud hosting platform that services over 400,000 customers including The Onion, Creative Commons, and WP Engine. The Linode Manager allows customers to create, manage, and deploy virtual servers and services through a web interface. While the platform has thousands of new Linodes getting deployed daily, its interface needed some simplification and updates to help improve the customers' overall user experience.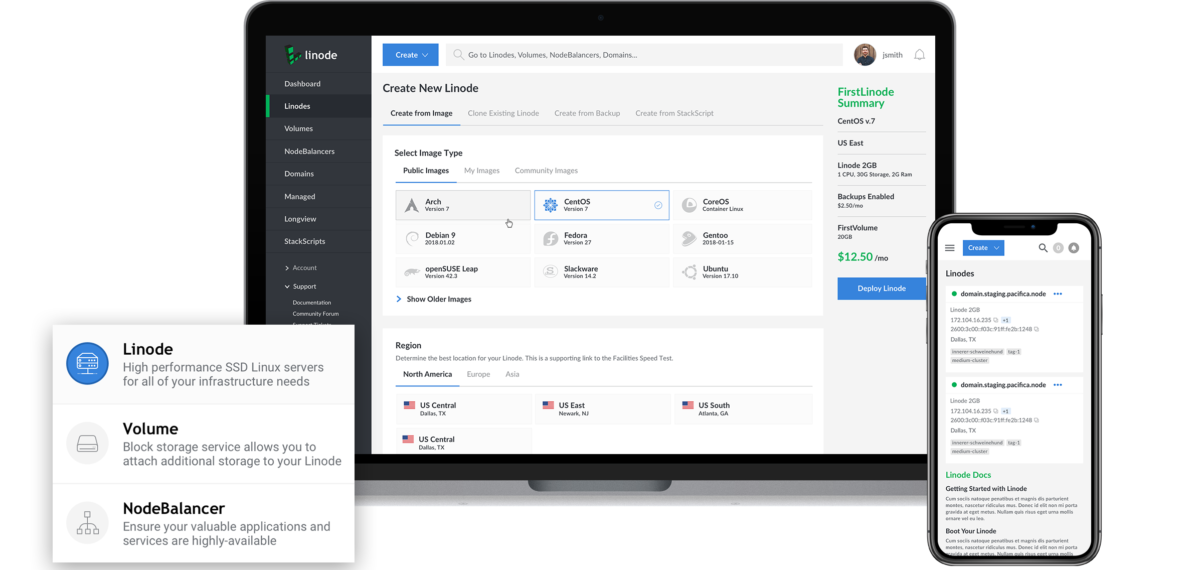 What We Did
Intuitive Experience for a Technical Product
O3 was brought on to do high-level strategy and create user experience (UX) and user interface (UI) design for the new Linode Manager. From the outset, we conducted landscape and customer research to understand the market. We then worked collaboratively with Linode's founder and technical leadership as well as our own developers to produce a product experience that aligned with business objectives and the product roadmap.
243 Touchpoints throughout the engagement
37 Elements represented in UI Kit
2 O3 developers providing technical insight
The Details
Understanding the product
We conducted an extensive landscape survey as well as customer interview and survey analysis to develop a game plan for the new Linode Manager.
An Intuitive Interface for a hosting platform
We leveraged a series of UI systems to create a user experience that was simple, refined, and learnable.
Future feature considerations
It was important that the roadmap was considered at each turn. We developed an interface solution that accounted for new ideas, features and functionality.
In Their Own Words

"This has been so great working with you guys it almost feels too good to be true."