Background
Vertex is the leading provider of corporate tax software and services for companies of all sizes. Serving clients like Microsoft, Starbucks, and Toyota, Vertex handles the complexity of sales and use tax, global taxation and data through a sophisticated network of products and services. As the company continues to evolve and grow, its need to create and integrate great user experiences with sales and customer support evolves regularly.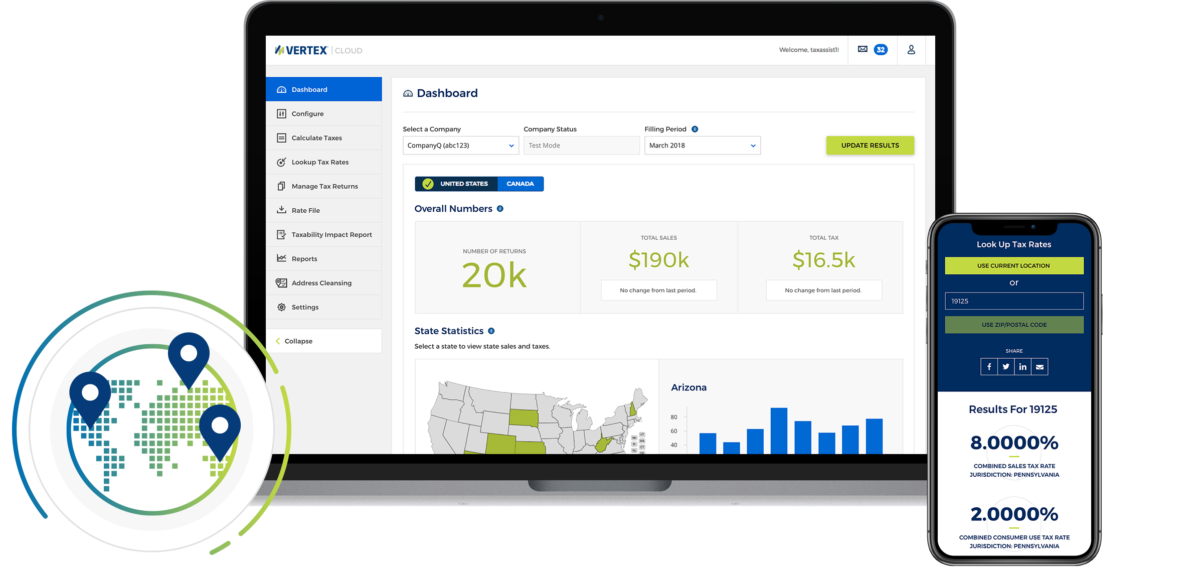 What We Did
A Unified, Global Tax Experience
For almost five years, we've worked with Vertex as a strategic partner to help unify its customer experience across all channels from marketing and customer support to the subtle nuances of its large suite of products. As our partnership continues to develop, we've grown into a unique partner where we're able to connect the dots across the organization and provide insight into the customer experience. From user studies to UX design and front-end technology consulting, our relationship continues to flourish.
5+ Years working together as partners
200+ Customers and internal stakeholders we've interviewed
3X Regular impact on Vertex conversation rates
The Details
Connecting the Journey
Our goal is to ensure that the user experience for the customer is connected at all points. We partner with Vertex to continually analyze each channel and assist in developing a strategic roadmap across the organization.
Integrating UX
We regularly work closely, often on-site, with Vertex teams to continually push the boundaries of experience design across all customer touchpoints.
Marketing, Support, Product & Innovation
As a technology partner, we've bridged the UX and technology gaps at Vertex in various ways including marketing site development, product support and through emerging technologies like AI and chatbot solutions.
In Their Own Words

"They are smart, creative, thoughtful, and flexible. We look forward to a continued bright future together!"