Background
With approximately two million customers in all 50 states, AmeriGas is America's largest propane distributor. With that kind of reach, AmeriGas's digital ecosystem needs to make the customer experience as effective and efficient as possible. As its desire to optimize the digital experience has become more and more of a priority, AmeriGas needed a partner to assess its roadmap to make sure it was, in fact, driving every day.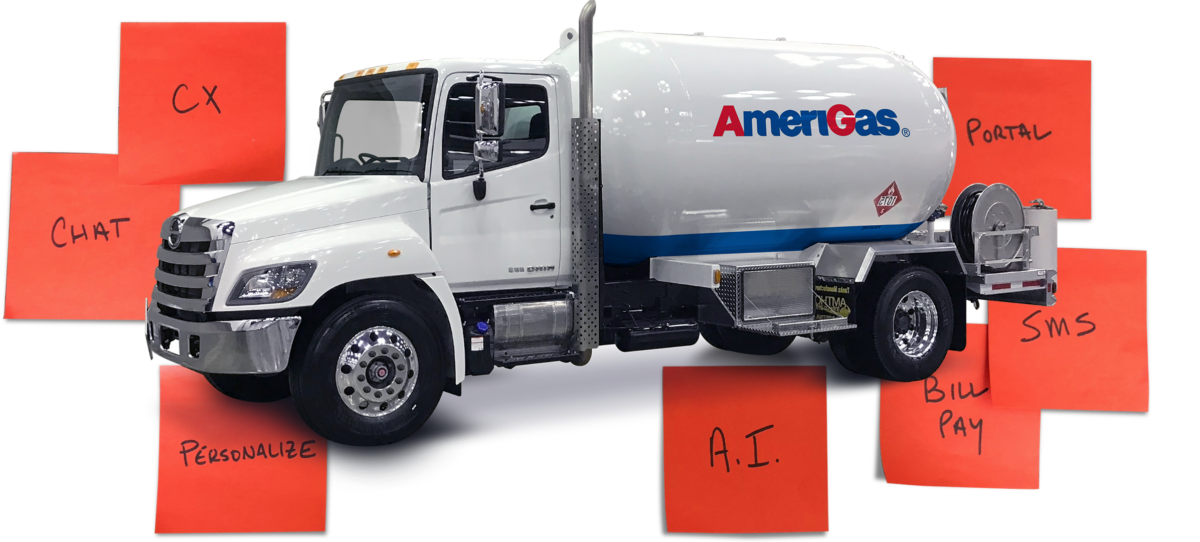 What We Did
Transforming the Propane Experience
AmeriGas tapped O3 to conduct a complete assessment of its customer digital experience (CDX) from first touchpoints, through the sales process and on to service, refill and support. We took a deep dive into the propane landscape and service space and provided a comprehensive analysis of AmeriGas's customer experience from end-to-end. As we uncovered experience and technology gaps, we helped AmeriGas prioritize its digital initiatives for years to come.
The Details
Beyond the Propane Landscape
We looked past the landscape of digital experiences among propane providers to include deep assessments of industry-leading customer experiences that included mobile services, insurance and even startups.
Defining the Ideal Experience
We analyzed, first-hand, the complete AmeriGas CDX across a myriad of digital touchpoints. We then defined the gaps and opportunities in order to visualize a more ideal experience.
Driving the Road Map
As the plan developed, we aligned the CDX with resource and development recommendations and helped to define a roadmap to execute.
IN THEIR OWN WORDS

"We didn't know what we didn't know. We thought we knew what we wanted, but couldn't articulate it - or even know what was possible. O3 World listened and was able to translate and create the strategy and actionable roadmap to achieve our vision."